Historical Voices from the Minette
interactive video installation
Dealing with timeless themes such as wartime suffering, migration, labor, health and human creativity the digital fresco shows six characters that tell stories of the industrial region of the Minett (South Luxembourg) in a one-to-one talk with the spectator.
The main window of the pavilion located in Place de la Resistence in Esch-sur-Alzette becomes a sort of extension of the square where six characters, both real and fictional, hand-drawn in real scale, wait for the public to engage a sort of one-to-one conversation, sharing their life stories and involving the spectators to take part at the history of the city.
The spoken stories are enhanced by the animation of a series of original illustrations, photos and archive materials, some of which unedited, that dance all around the character following the narration. An original soundtrack, unique for each story, is specially designed to recall emotions using original sounds recorded at the time, involving the visitor in a captivating interactive experience.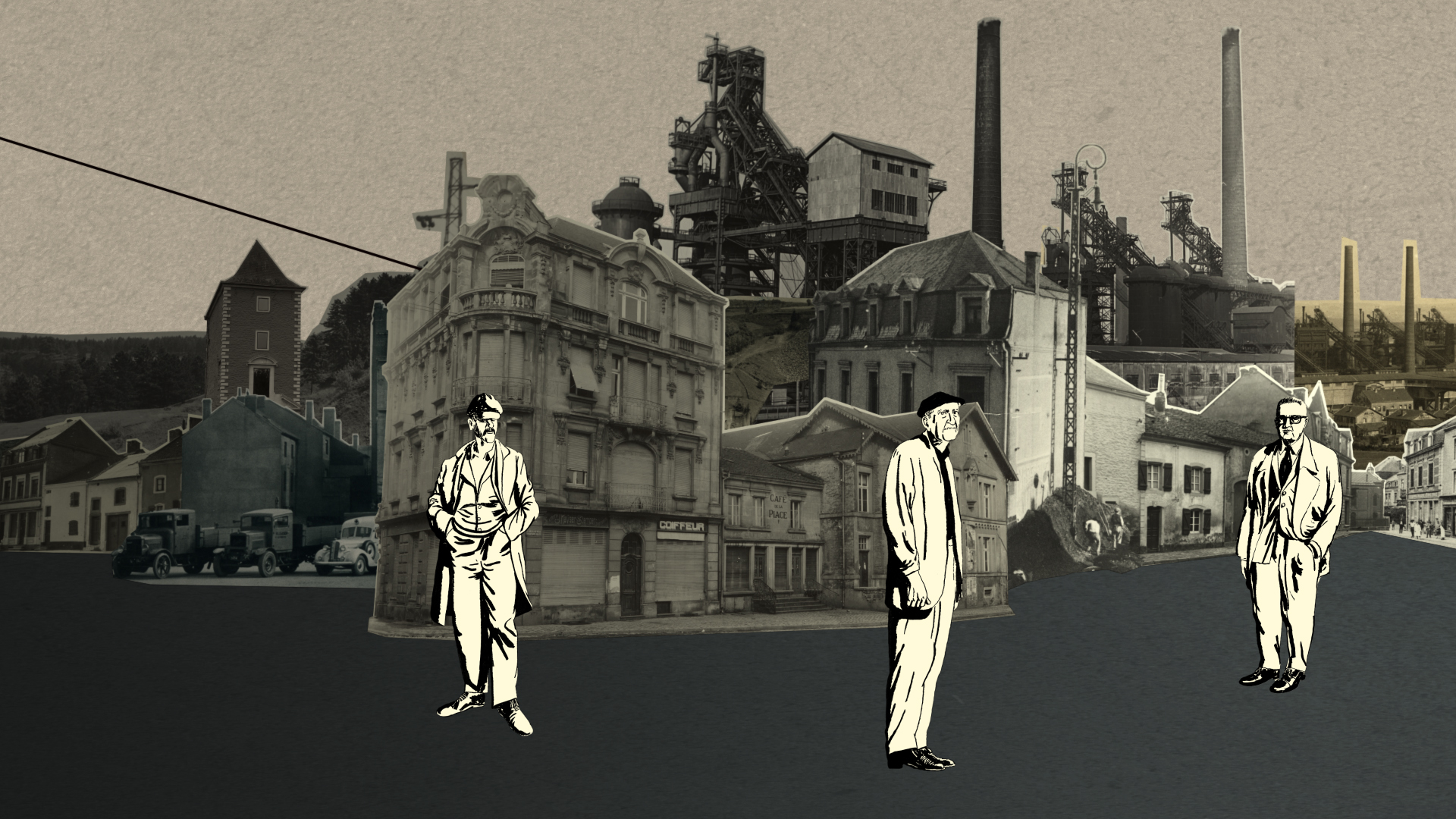 Creative production

Chiara Ligi

Production and technical project

Micol Riva

Production assistant

Esther Chionetti

Drawings

Ettore Tripodi

Video post-production

Mauro Macella

Soundscape

Max Viale

Interactivity

Alexandre Cayuela Castilla

Historical research

Remix Team of the Centre for Contemporary and Digital History (C²DH) University of Luxembourg