Être d'Ailleurs en Temps de Guerre
exhibition with immersive video installation
The audio visual narrative of the exhibition, explores the link between war and human migrations, attempts to convey the complexity and stratification of the narrated themes and events, paying particular attention to the personal stories.
Working on images from archives material, cutting and composing an animated video-collage, the story develops naturally in a single plan-sequence.
The case of the migrants' town of Dudelange during WW1 lets the visitors follow the different trajectories drawn by those who willingly left, were forced to flee or sought refuge within its borders. The immersive, multisensory video installation tries to create links between the six thematic sections of the exhibition and the objects displayed.
Resulting from a collaboration between the C²DH University of Luxembourg and the Centre de Documentations sur les Migrations Humaines CDMH, the exhibition took place in Dudelange at the former station Gare-Usines.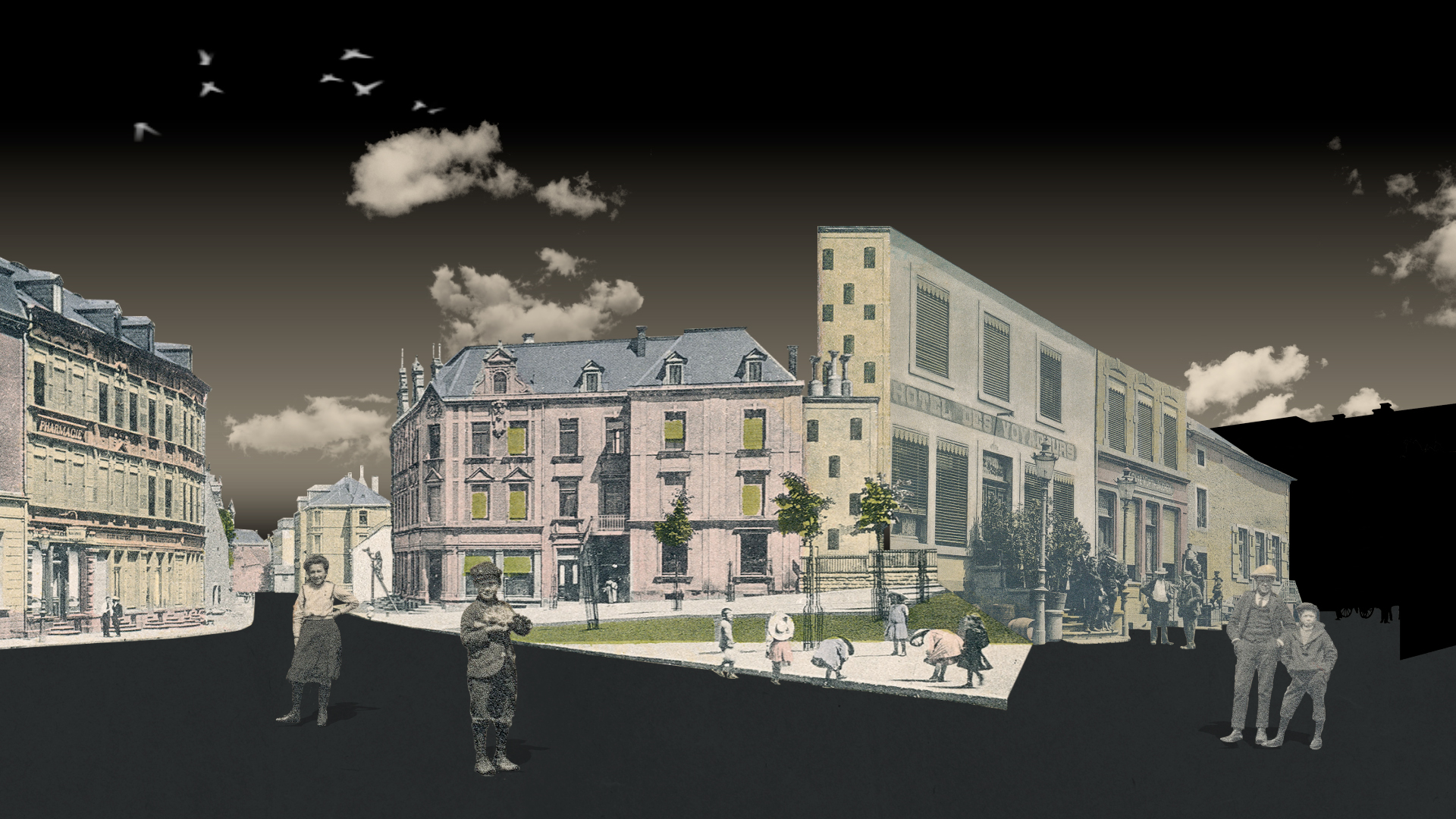 Creative production

Chiara Ligi

Video post production

Mauro Macella

Soundscape

Tommaso Leddi

Video Editing

Silvia Pellizzari

Post-production assistance

Francesco Deiana

Set up assistance

Lara Mezzapelle

Curated by

Sandra Camarda, Antoinette Reuter, Denis Scuto